InQube Global, Sri Lanka's newest entrant in the apparel industry, has made giant strides in a short span of 5 years. A joint venture partnership with Brandix, the company's global manufacturing capabilities and strategic supply chain partnerships, coupled with their drive for innovation, provide customers with speed, agility, scale and competitiveness. InQube's most recent accolade was to be recognized as the Emerging Exporter of the Year for 2019/20 at the 24th Presidential Export Awards ceremony, which was held on the 26th of November under the patronage of President Gotabaya Rajapaksa.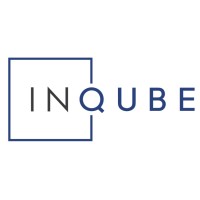 Based on their performance during the last financial year, the criteria for this prestigious award include export turnover, number of employment opportunities created, market diversification, growth rate, value addition and the efforts made in the face of the COVID-19 pandemic. Organised by the Sri Lanka Export Development Board, this prestigious award recognizes InQube's outstanding contribution to the export sector and the country's economic development.
"As always, we remained agile and pivoted towards emerging market needs and powered through the pandemic. By attracting the right talent, providing them with opportunities and focusing on strategic challenges rapidly, we were able to grow in this competitive sector. This award is a testament to the courage and dedication of our people and the resilience of the company," stated Dilan Gooneratne, Founder and Managing Director of InQube, commenting on the win.