Access Engineering PLC, the pioneers in flyover construction in Sri Lanka, was recently awarded the sub-contract to construct a flyover at Gatambe junction; a permanent solution to lessen the heavy traffic congestion at Gatambe Junction at Peradeniya.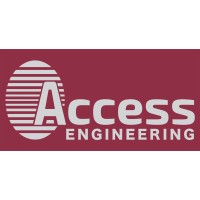 Gatambe junction is located literally at Peradeniya between Peradeniya and Kandy and Old Peradeniya Kandy Road (A1) and the New Peradeniya Kandy Road (AB42 – William Gopallawa Mawatha) crosses at this junction. In addition, there is a railway level crossing on William Gopallawa Mawatha just passing the junction towards Kandy City.
According to studies conducted, the insufficient road capacity to endure the increasing traffic levels in the area, the inefficient control and safety systems adopted for level crossings and the insufficient mobility management attempts have contributed to an influx in traffic congestion in the area.
As a solution to ease off the traffic congestion at Gatambe Junction, the Road Development Authority proposed to erect a flyover at the junction. The proposed flyover will consist of two parts, a main flyover along the AB42 road and a branch flyover from AB42 road to A1 road to Peradeniya direction.
The main flyover shall be 396.7 m in length with a minimum vertical clearance of 6 m over the railway and 5.2 m over the road and it will comprise a two lane carriageway. The branch flyover shall be 432.4 m long and it will comprise a single lane carriageway. The project scope includes the necessary improvements to the junction and service roads to facilitate turning movements and through traffic along A1 road direction.
The project is funded by the Government of Hungary and the design and supply of the superstructures are entrusted to Betonútépítő Group of Hungary who plays the role of the main contractor and the design and construction of substructure, on-site fabrication, the designing and construction of adjacent roads and installation and erection of the steel superstructure are subcontracted to Access Engineering PLC.
The official ground breaking ceremony of the project on 7 June saw the opening of a plaque and the event was attended online via Zoom technology by Prime Minister Mahinda Rajapaksa from Temple Trees.